---
Pic Oakland 2014 is a photo contest for folks who LOVE Oakland
---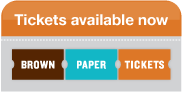 Envisioned By
This contest is open to everyone who loves The Town and we invite you to share your lens with us.
Show us why you PICk Oakland to Live, Work, Eat, Play, Shop
One entry per person. Top ten finalists will have their photo printed by Bay Area Custom Prints then framed by Panorama Framing. These photos will be featured in the PIC Oakland Exhibition rotated in 5 Oakland galleries in 2015. All participants are welcome to attend the This Is Oakland Book Signing & PIC Oakland Reception hosted by Gondola Servizio and Lake Chalet on September 4, 2014 from 5:30 – 8pm. Votes will help catch attention of judges but will not determine top 10 finalists. Click here to view rules
Visit www.whyshiftlocal.com for updates and connect with us on Facebook & Twitter!
Pictures used for PIC Oakland are from our talented Judges:
Kristen Loken, Kelly Patrick Dugan & Allan Mendez
PIC Oakland benefits PRO ARTS. Every photo entry donates $1 to Pro Arts thanks to Gondola Servizio & Shift Local
Pro Arts is an Oakland-based regional organization that encourages change in and through the arts to invigorate our communities. Celebrating our 40th Anniversary in 2014, we provide creative platforms for artists, youth and public audiences to engage in the visual arts, connect with artists, and support arts education. Annually we produce over 20 exhibitions, exhibit over 600 artists, conduct over 700 arts classes for youth, and reach an audience over 72,000.
MEDIA PARTNERS